Estate Planning
Dear Friend:
Estate planning can help you and your family make important end of life decisions during difficult times. As our lives become more complex, preparing for retirement and beyond is no longer reserved for the elderly. An estate plan encompasses the accumulation, conservation and distribution of a loved one's assets. A good plan will enhance and maintain the financial security of individuals and their families.
Before you begin to take action on your estate plan, it's important to understand the key topics that may arise as you address your specific needs. You'll want to be thoroughly informed on the cost of long-term care options, navigating federal and state health insurance programs such as Medicare, Medicaid, Medigap, legal and medical directives, and what actions you can implement or plan now to make sure as little as possible is lost to taxes, court fees, and other expenses.
Introducing the ALL NEW, Estate Planning Certificate Program
The Estate Planning Toolkit is a DVD-based training program tailored just for you. It includes three information-packed presentations featuring Stephen Lentz, a leading Christian attorney. This new program includes 3 video lectures on DVD, a comprehensive worktext complete with detailed notes and exams. Our goal is to help you understand the complex issues of estate planning and assist families in making important decisions before and during difficult times. This is an essential guide for counselors, pastors, caregivers, and individuals with aging loved ones…
When you successfully finish this program (more than 200,000 students have enrolled in a Light University course), you will earn a Certificate of Completion.
Continuing Education credits are also available, if needed, for mental health professionals.
Blessings,


Tim Clinton, Ed.D., LMFT
President, AACC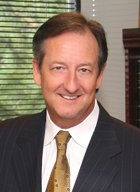 Stephen Lentz, Esq., J.D., is a graduate of Marshall-Wythe School of Law, College of William and Mary in Williamsburg, Virginia. Mr. Lentz has extensive national and international business and marketing experience and works closely with faith-based clients, local churches and ministry organizations. He is the founder and senior partner of Stephen D. Lentz & Associates, PLC in Virginia Beach, Virginia and serves a variety of clients worldwide. He serves as an adjunct professor at Regent University School of Business, Regent University School of Communications and Regent University School of Law, where he is currently teaching Wills, Trusts, and Estates. In 2007 and 2008, Dr. Lentz was awarded the coveted "Adjunct Professor of the Year" by the Student Bar Association. Visit his website at www.lentz-law.com.
Lessons include:
Financial Issues of the Aging: Estate Planning Basics for the Elderly
Stephen Lentz, Esq., J.D.
The American elderly are faced with numerous issues related to healthcare concerns, personal asset preservation, Medicaid and Medicare eligibility, retirement, and competency. The importance of planning, as opposed to reacting, is the key to protecting one's assets. This session discusses the many options available for critical estate planning needs.
Legal and Medical Directives: Long-term Care
Stephen D. Lentz, Esq. J.D.
Long-term care considerations require advanced planning and allow individuals to maintain an optimum level of independence in later life. This session explains the various types of long-term care, the risks associated with specific options, and how the current Affordable Health Care Act affects elderly care.
Navigating the System: Medicare, Medigap and Medicaid
Stephen D. Lentz, Esq. J.D.
As people age, it is important to help them, as well as their family members, better understand the different types of available insurance programs for meeting the health related needs for elders. This session discusses the key components, coverage, and limitations of Medicare, Medigap, and Medicaid.